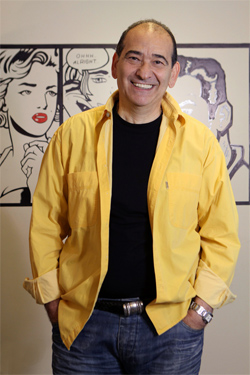 Health Insurance for Foreign Nationals Residing in Turkey…

Health Insurance as published on The Official Paper No.28615 of The 11th of April 2013
''Foreign & International Protection Law'' is among the conditions for obtaining Family Residence permit and Residence permit –
Having a Health Insurance Policy is a part of the conditions stated above…
Since this condition was put into motion in 11/04/2013 We're witnessing a big surge in applications for Health Insurance Policies.
The minimum requirement as published on The Official Internet Site is
100% for Hospitalization (0% paid by the insured).
Normal treatment will be 2000TL (60% covered by The Insurer & 40% by The Policy Holder).
1000 TL for Medical Provisions Guarantee.
60% Payment by The Insurer & 40% by The Policy Holder.
Lider Insurance Company will advice you to take The Insurance that is the closest to the one advised by and guaranteed by The Ministry.
As these rules for Foreign Nationals Health Insurance entered into being in April last & the lack of knowledge among the people, some delays are being experienced.
All Foreign Nationals have to do is obtain a document with an I.D number especially allocated to them and together with their Passports apply and get the required
Health Insurance Policy from us ''Lider Sigorta Ltd'' in Istanbul Where you can easily communicate with us in English,French,Spanish etc,if you call Our Director of Foreign Sales

Mr.Michael Halphie on 053303754260 or write to him directly to our mail address:
info@lidersigorta.com.tr - michael@lidersigorta.com.tr
The document with your personal I.D is obtained from your local Police Department.
This applies to Foreign Nationals staying in our country and wish to obtain a stay permit for more than six months…
The I.D allocated to each individual is entered into a system called Pol-Net
Foreign Nationals Project where all these details are entered daily and shared by the authorities within the electronic system.
All Numbers start with the number 99.

Foreign Nationals can obtain the number allocated to them from this Internet address: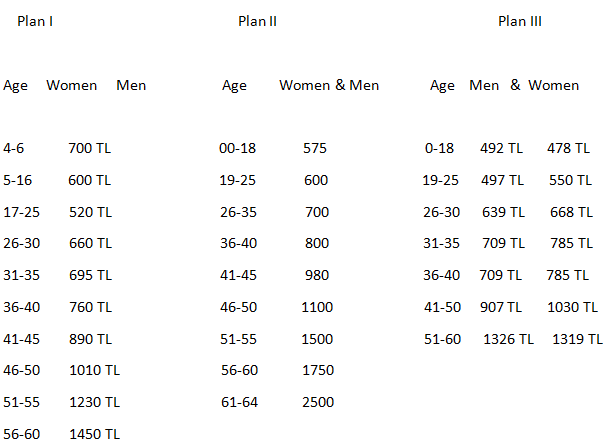 ---
Sompo Japan Sigorta olarak yeni ürünler ve rekabetçi fiyatlar ile her zaman yanınızda olmaya devam ediyoruz bu kapsamda yeni ürünümüz olan Yabancılara Yönelik Tamamlayıcı Sağlık Sigortası ürünümüzü sunmaktan mutluluk duyarız.
Yeni ürünümüz ile ilgili olarak bazı sık sorulabilecek soruları aşağıdaki gibi yanıtlamak isteriz ;
FİYAT VE ŞARTLAR

Yaş Aralığı

Erkek-Kadın

0 - 4 yaş

700 TL

5 - 16 yaş

600 TL

17 - 25 yaş

520 TL

26 - 30 yaş

660 TL

31 - 35 yaş

695 TL

36 - 40 yaş

760 TL

41 - 45 yaş

890 TL

46 - 50 yaş

1.010 TL

51 - 55 yaş

1.230 TL

56 - 60 yaş

1.450 TL